---
          LEYTE FARMERS THANKED DA FOR CASH AID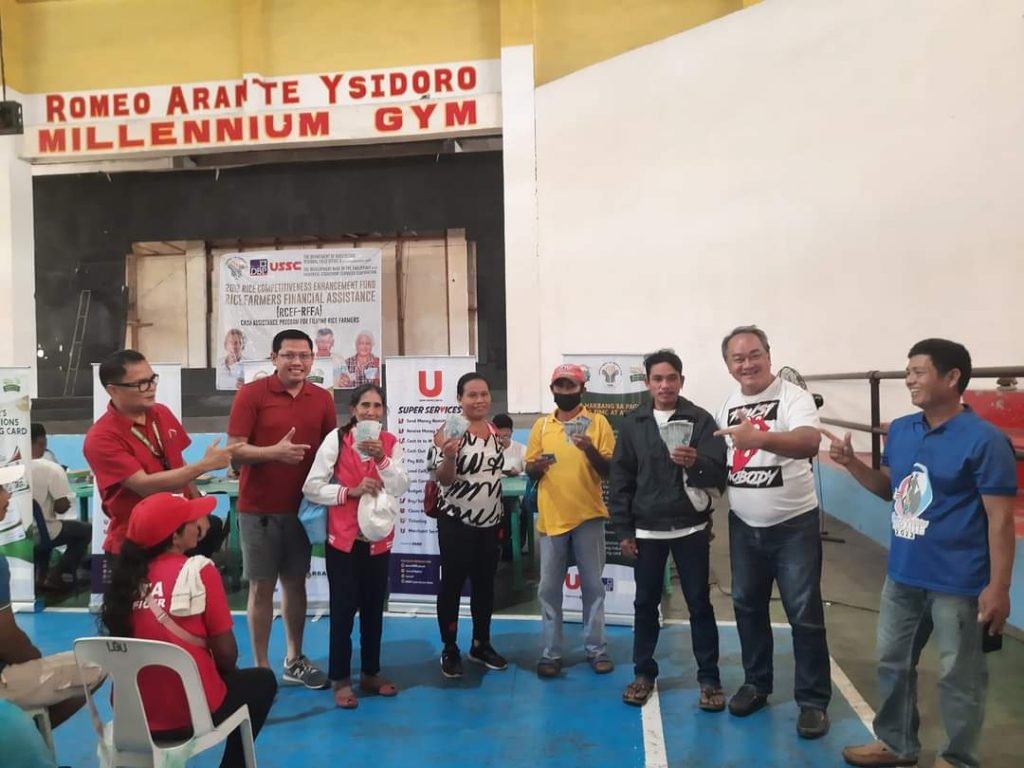 12.10.22. – Leyte, Leyte – At least four (4) rice farmers who have gotten their P5,000.00 cash aid today here at the Millennium Gym, Leyte, Leyte, could not hide their emotion upon receiving the money distributed to them by the combined team of the DA-RFO 8 and DBP's payment provider Universal Storefront Services Corporation (USSC).
75-year old Froilan B. Dalut of Brgy Palid II, Leyte, who have been farming for more than 20 years now was overjoyed and said he could now buy his immediate farm needs, such as complete fertilizer.
Same is true with 40-year old Ronalyn C. Ranes of Brgy. Malobago, Calubian, Leyte who honestly admitted that its already her second time to avail of such cash assistance from the government.
Likewise, 25-year old Jason L. Florito of Brgy. Tag-abaca, Leyte, Leyte, and 43-year old Janrie Amen Ranes of Brgy. Malobago of Calubian, both stated that the cash aid is very timely since they could now buy complete fertilizer and the rest of the amount to be used for their immediate family needs.
These 4 farmers are among the more than 1,000 farmers from the towns of Calubi-an and Leyte Leyte, that are set to receive their cash aid even on a Saturday.
This Rice Farmers Financial Assistance (RFFA) is the DA's response to the farmers clamor to alleviate the spiralling prices of farm inputs since the implementation of the Rice Tariffication Law; the onset of Covid 19 worldwide pandemic, and the recent Ukraine – Russia war that continuously threaten the world economic order.
Through Republic Act 11598 of 2021, the cash assistance program for Filipino Rice Farmers is pursued vigorously by the DA and partner LGUs. Those RSBSA-registered farmers tilling 2-hectares ricefarms are benefiting from this unconditional cash assistance which has been going for the past 2 years.
Vice Mayor Armando Ysidoro together with MA Marcelino Combate welcomed the members of the DA RFFA Payout and USSC Team.###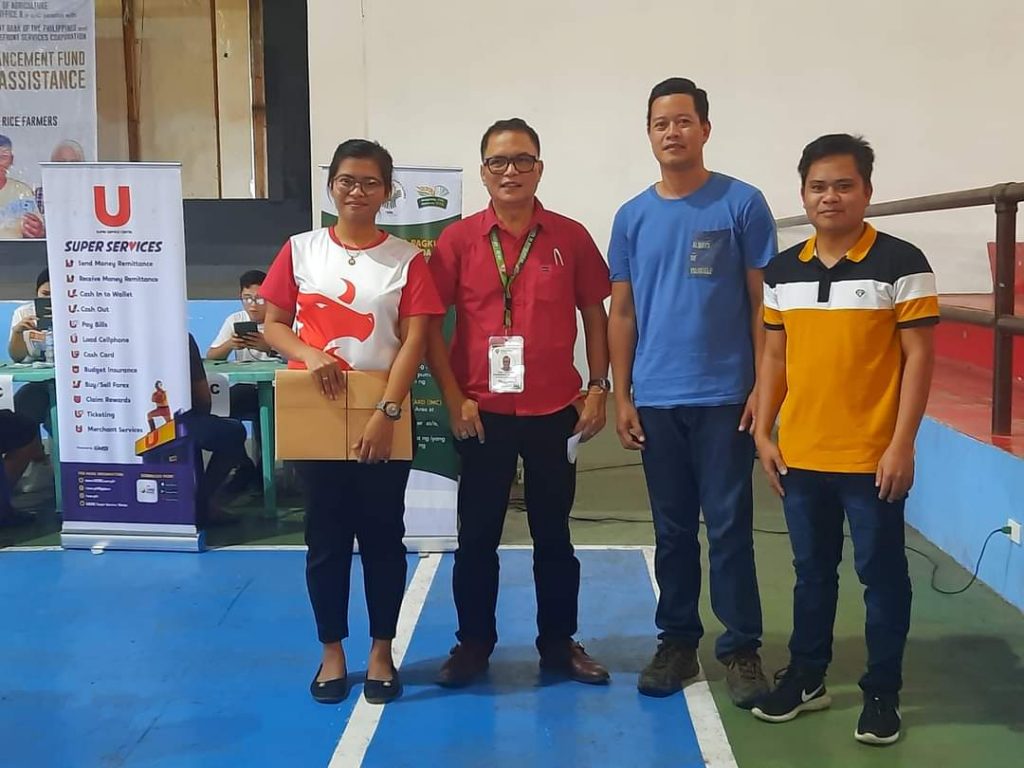 ---
          MAYOR VELOSO STRESSES THE IMPORTANCE OF                AGRICULTURE TO LOCAL ECONOMY
12.06.22. VILLABA, LEYTE – First-termer local chief executive of Villaba, Leyte, Mayor Carlos Veloso stressed the importance of agriculture sector citing the reason he provided an all-out support to the DA-RFO 8 Rollout Team that administered the payout caravan held in Del Norte Multi-purpose Gym, this town.
More than 1,200 farmer-beneficiaries of the Rice Farmers Financial Assistance (RFFA) Program converged as early as 6:00AM, eager to claim their cash aid of P5,000 each courtesy of the Department of Agriculture – Region 8.
This is the first of the two-day scheduled payout for the municipalities of Villaba, Tabango and San Isidro also known as "Marlboro Country" of Leyte.
In his talk, Mayor Veloso was delighted to hear that DA has not stopped giving out cash aid apart from the usual interventions such as: seeds, fertilizer, farm machineries, etc.
"We should be thankful to President and DA Secretary Bongbong Marcos for his sincere and strong concern to our farmers. Without his full backing, our farmers will never get the chance to become more productive and inspired as what we experienced, nowadays. Hence, in return, we give the best accommodation we can offer, because the DA is here to support our rice farmers, every step of the way," Mayor Veloso said.
Together with the good mayor who was on hand to help administer the payout was the Municipal Agriculturist Renato Casas and Staff.
The DA-RFO 8 Team was spearheaded by Mr. Francis Rosaroso, Lead APCO; Ms Dardellion Amper, APCO for Leyte Dist. 3 and Mr. Arnel Nombre, FOD Staff and IT expert.
To complement the DA group, the DBP's payment provider – the 14-man USSC Team under Mr. Marlon E. Phua was also present to handover the cash aid to verified and eligible rice farmer-beneficiaries.###